MACH

Markus Markowski - elektrogitarre, electronics, schnick
Hannes Clauss - drums, percussion, electronics
Reinhart Hammerschmidt - doublebass


The trio MACH plays contemporary improvised music, which convinces through musical diversity, form consciousness and a large dynamic spectrum. The three musicians are virtuoso players as well as attentive listeners. Each instrument is equal, takes the lead or fits into the band sound tastefully. The music creates intense images or atmospheric sound paintings and pays homage to Hendrix as well as Parker or Stockhausen, makes the adventurous listener happy and annoys the purist - in short: it does not get boring or predictable.






For further informations visit: www.mach.click


_________________________________________________________________________________________


KLANK




KLANK is a music/performance ensemble based in Bremen, Germany. Founded by improvisers Reinhart Hammerschmidt and Hainer Wörmann, sound-performer Tim Schomacker and composer / instrumentalist Christoph Ogiermann in 2008, KLANK's sonic universe combines various musical experiences, influences and approaches. In 2014 KLANK was extended to a quintet by multisound and guitar player Markus Markowski.


For further informations visit: http://www.klank.cc/


_________________________________________________________________________________________


other / recent / past Projects:


Gabriele Haslers HOERICHT / DIE PFIRSICHMASCHINE
visit: http://gabrielehasler.de/cms/panel/hoericht-norden/

LOTEN (member)

FRANKS FARM

MIB FESTENSEMBLE (member)

WILDENHAHN-SOBOTTA-MARKOWSKI

HENNIG/MARKOWKSI

HKM+


_________________________________________________________________________________________

further old projects → WORKS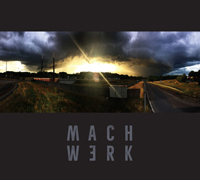 NEW: CD MACHWERK with Hannes Clauss (dr, electr), Reinhart Hammerschmidt (db), Markus Markowski (git, perc, electr)
www.mach.click

CD Einzelstuecke released at Tonkunstmanufaktur, 10 artists present improvised solo pieces
tonkunstmanufaktur.de